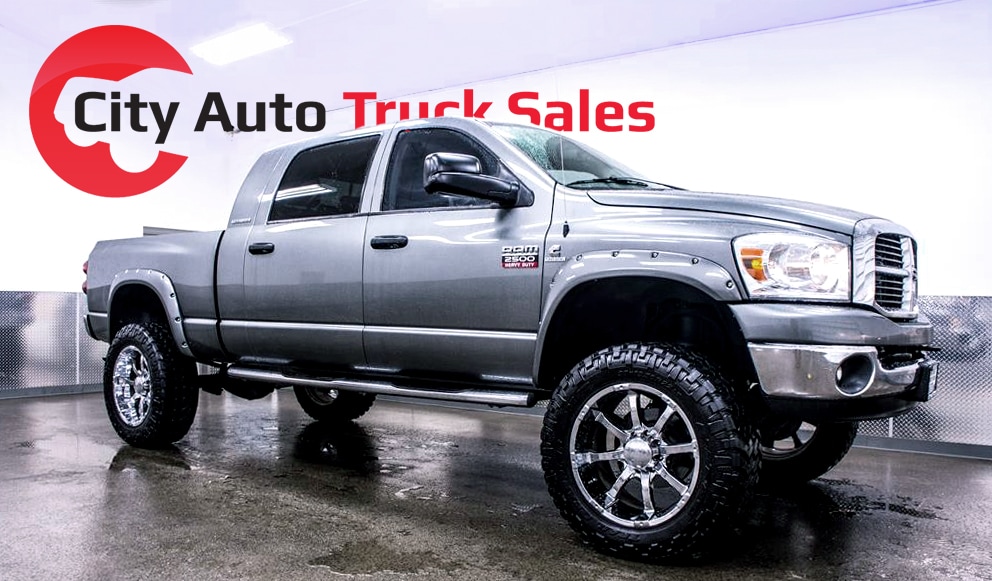 Edmonton Truck Customization: Buy and Install Lift Kits & Big Tires in Alberta

Our Custom Truck Brands:
Dodge Ram

Ford F-Series

Chevrolet Silverado

GMC Sierra

Quality Aftermarket Performance Parts for Truck Modifications for the Best Performance and Tough Looks with Brand New Truck Rims, Big Wheels and Truck Tires. Free Price Quotes on Custom Truck Parts and Installation in Edmonton, Alberta.
Buy a new Lift kit to customize your truck in Edmonton, Alberta, free truck customization quotes. Install new rims, new tires and suspension upgrades in Edmonton and cities and towns across Alberta (Fort McMurray, Red Deer, Hinton, Grande Prairie, Lloydminster, And Northern Areas).
Air Filters

Air Helper Spring

Air Intake Cover

Air Intake Kit

Air Intake Scoop

Air Intake Tube

Antenna Adapter

Auto Transmission Oil Cooler Adapter Fitting

Auto Transmission Oil Pan

Back Up Camera Mount

Body Lift Gap Guard

Body Protection Film

Brush Guard

Bulbs

Bull Bars And Mount Brackets

Bumpers (Front And Rear, Valance Grille Insert)

Bumper Winch Mount Kit

Cable Lock

Coil Over Shock Absorber

Coil Springs

Coil Spring Set

Computer Chip Programmer

Computer Mount

Control Arms

Dash Panel

Differential Cover

Disk Brakes

Door Handle Covers

Door Handle Trim

Door Lock Knobs

Door Mirror Cover

Door Mirror Turn Signal Indicator

Door Sill Protectors

Drive Shaft Shim Kits

Electronic Gauge

Exhaust Header And Parts For Headers

Exhaust Pipe

Exhaust System Kits

Engine Performance Kits

Exterior Door Handles

Fender Flares

Fender Liners

Fender Mouldings

Fifth Wheel Trailer Hitch Bracket

Floor Mats

Fog Light Brackets

Fuel Filler Doors, Door Trim And Door Covers

Gauge Mount

Gauge Pod

Gooseneck Trailer Hitch And Mount Kit

Grille

Grille Bracket

Grille Emblem

Grille Guard

Grille Insert

Grille Screen

Grille Trim

Head Light Bulbs

Head Light Sets

Head Light Wire Harness

Hood Protectors

Interior Storage Boxes

Leaf Helper Springs

Leaf Spring Shackles

Leaf Springs

LED Lights, Light Bar, Mount

Lens Protection Film

License Plate Bracket

Lift Kit Rear

Lift Kit Body

Lift Kit Suspension And Components With Shock

Light Bar

Light Bar Kicker

Light Bar Mounting Kit

Light Strip

Liquid Transfer Tank

Mud Flaps

Mud Flap Mount Bracket

Nerf Step Bars (Wheel to Wheel)

Offroad Racing Lamps

Offroad Racing Lamp Mounts

Oil Filters

Pedals

Pillar Trim

Running Boards

Rear Window Deflectors

Rocker Panel Guards

Rocker Panel Mouldings

Roof Rack

Roof Rack Cross Bar

Roof Rack Mount Kit

Running Board Mount Kit

Running Side Bars

Seat Covers

Side Vent Grille

Side Window Vent

Skid Plates

Speedometers

Suspension Air Bags

Suspension Air Compressors

Suspension Blocks

Suspension U-Bolt Kits

Suspension Front Leveling Kits

Suspension Rubber Helper Spring Kits

Sway Bars

Tail Lights

Tailgates And Tailgate Assist Components (Cap Protectors, Emblems, Handle Covers, Locks, Mats, Trim)

Third Brake Light Assembly

Third Brake Light Cover

Tie Downs

Tonneau Covers

Tool Boxes (Custom Box Installation, Side Rail, Rail To Rail)

Tow Hooks

Tow Hook Steps

Traction Bar Brackets

Trailer Brake Control Wire Harness

Trailer Hitches (Wiring, Harness)

Truck Bed Cap Protectors

Truck Ladder Racks

Truck Box Liners

Truck Box Underliner

Truck Box Organizer

Truck Box Rack

Truck Box Installation Kits

Truck Box Side Protectors

Truck Box Storage Boxes

Truck Box Tailgate Extenders

Truck Rear Window Protector

Truck Covers

Turbo Chargers

Turbocharger Intercoolers

Turbocharger Intercooler Intake Pipes

Wheel Arch Trim Sets

Wheel Guards

Winch Holders

Winch Mounting Ktis

Winch Mount Plates

Window Kits

Window Trim

Winter-ization Kits (Bug Grille Protectors)

Wiper Blades
Contact City Auto Truck Sales for a free price quote on truck parts and custom truck services in Edmonton or rural Alberta.